In the spinning or dyeing of fiber, there is always the great debate of where to purchase the fiber in the first place.  And, before that can even remotely be answered there is the question of what type of fiber is going to be purchased.
For instance, the most common fiber used in spinning and dyeing is roving.  Roving has usually been machine processed – meaning that the sheep or whatever were sheered and the fiber dumped into some machines to clean and comb it.   Roving is super easy to work with but can be pricey depending on the fiber being purchased.  If you were to purchase angora roving, you are looking at a nice chunk of change coming out of your pocket for that luxury of having to do very little with the fiber except for (of course!) spinning it or dyeing it.  I mean, really, what could be easier than getting this in the mail and going from there?
So, the ever present question is – is there a cheaper way to do this?  Well, kinda.  It depends on how you look at it.  You could technically get it cheaper if the fiber hasn't been cleaned or combed.  The price of "straight off the sheep" fiber is often less than half the price of roving.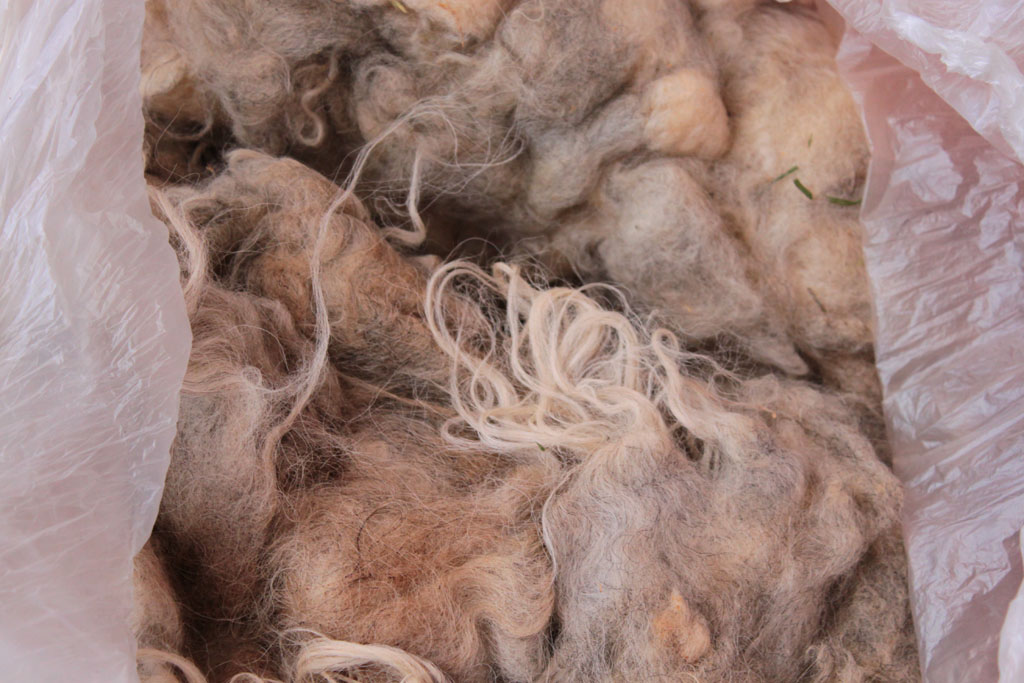 If you haven't already figured it out, there is a catch.  And, if you said, "ew" when you saw the picture, you would be right on target.  Yes, ladies and gentlemen, you have to clean and comb this mess if you want to save some money.  Unfortunately, I did not quite understand the magnitude of this when I bought a whole bunch of unprocessed wool, but with having several stinky bags of dirty wool sitting in my office, it has truly sunk in.
Where in the world do I start?  After reading and reading tons of different articles on the subject, there doesn't seem to be much of a consensus except that the wool should NOT be agitated in any way.  This will cause the wool to felt.  From doing a few small batches of merino wool, I have also learned that very hot water is also very bad.  It felted like crazy and left the fiber feeling stiff and crackly.  Du-oh!  So, I stuck with a special soap (that they no longer sell dammit) and warmer water.  I added the super dirty fiber, the soap, and warmer water to a big plastic bin and let it sit overnight.  Then I strained out the dirty water, rinsed the wool gently, added more water and soap, and repeated that process two more times.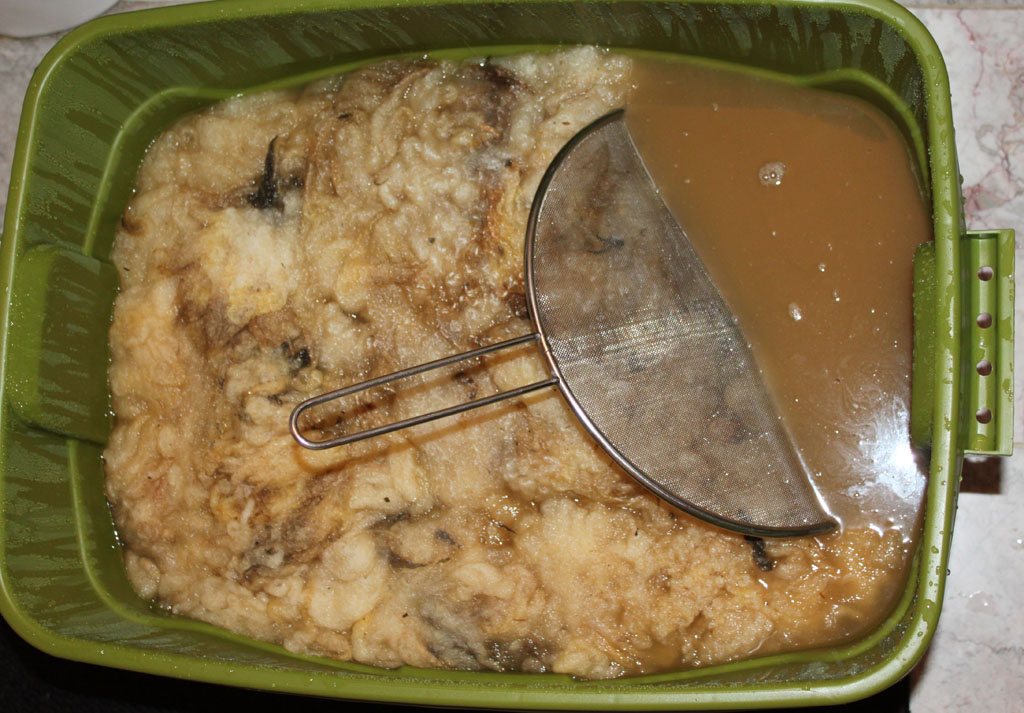 Gross, huh?  Yeah, it stank like sheep !@#$ in the bathroom for a week. Since we live in the city in a condo and it happened to be a particularly windy day that day, my husband and I took the furniture out of our bedroom, put down a tarp, opened the windows, and had the fiber drying in our bedroom.  I'm sure that our neighbors thought that we were insane.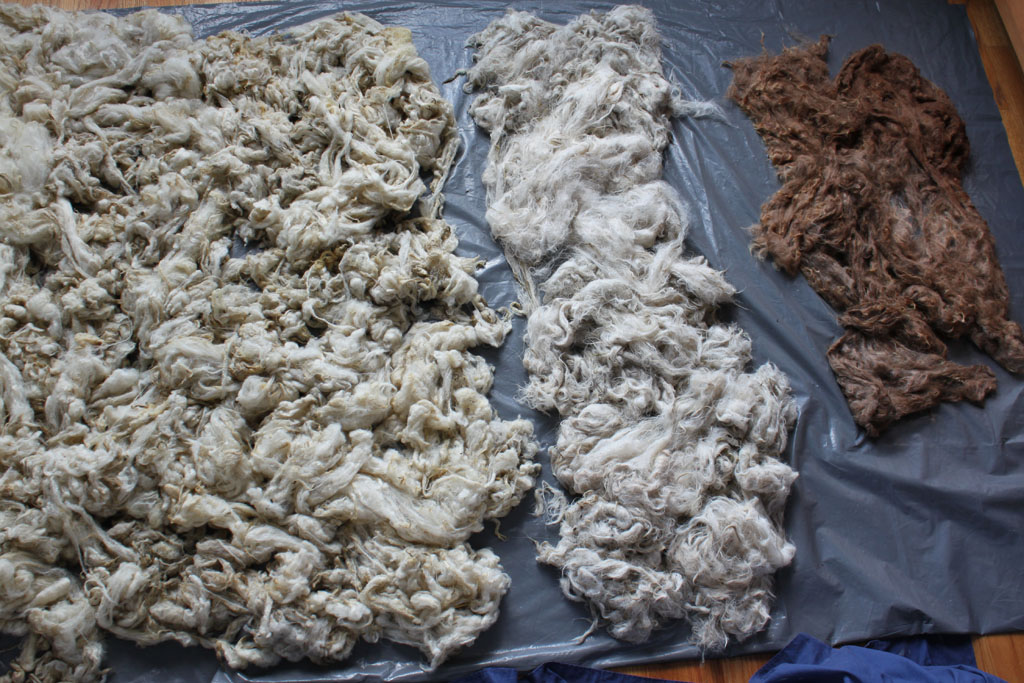 The next step will be to comb this, but I am not feeling that ambitious yet.  There are a few different (and some giant) combs that I can buy to speed up the process of combing thankfully.   I just have to shell out the money for those and slowly recoup their cost.  Very, very slowly.
If anyone has an easier process of doing this, I am all ears since this was very time-consuming and back-breaking labor.   I think that I already know the answer – buy roving for a higher price.