One of the hardest aspects of my work is (surprisingly) coming up with names for my products.  They already have item numbers, but who wants to see product DIY20001 on the title?  Boring!
A more recent fibers that I dyed was one that reminds me of a tropical beach.  It was fun to work with because it is a combination of merino wool and tussah sulk.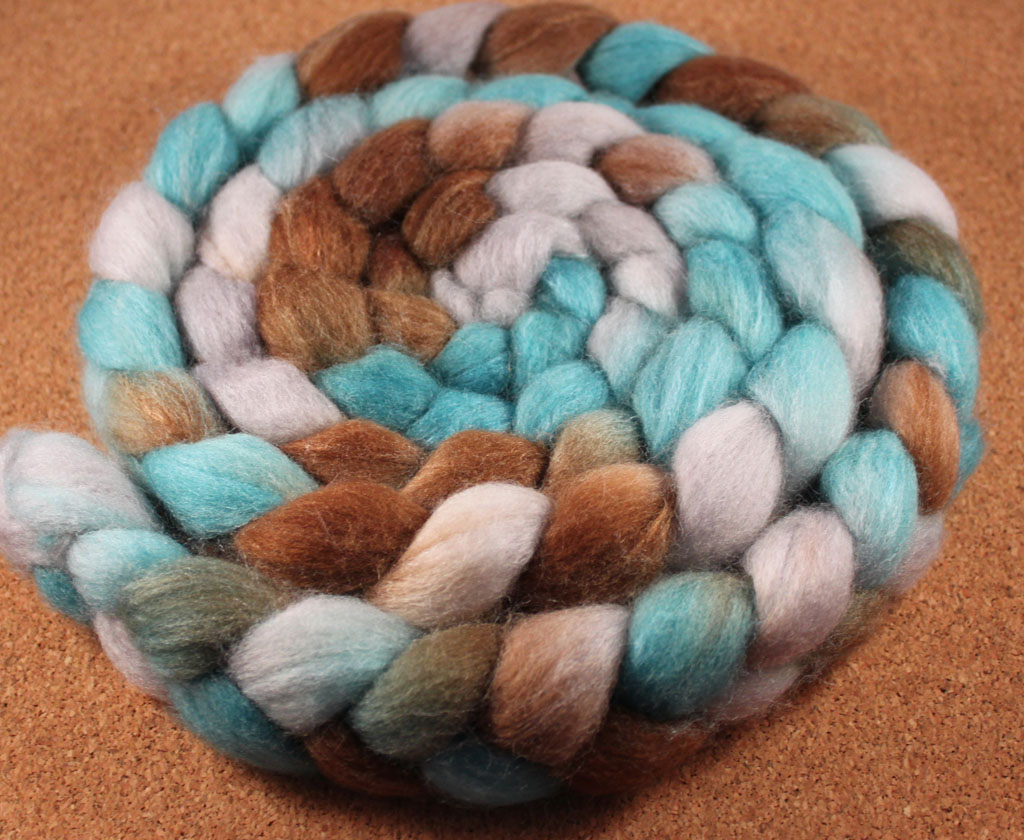 There is the color of the ocean, the brown from wood that has washed up on the beach, tan to capture the sand, and silver to define the glint of water in the sunset.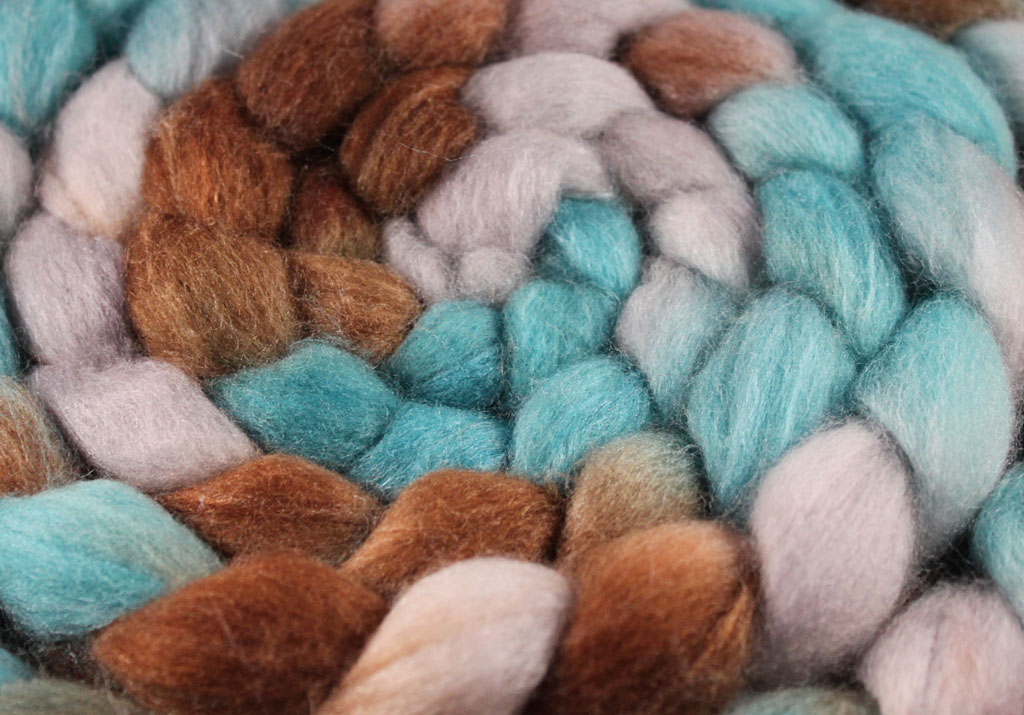 All of my items can be found on Etsy, btw.  Here is a link to this particular product. Enjoy!